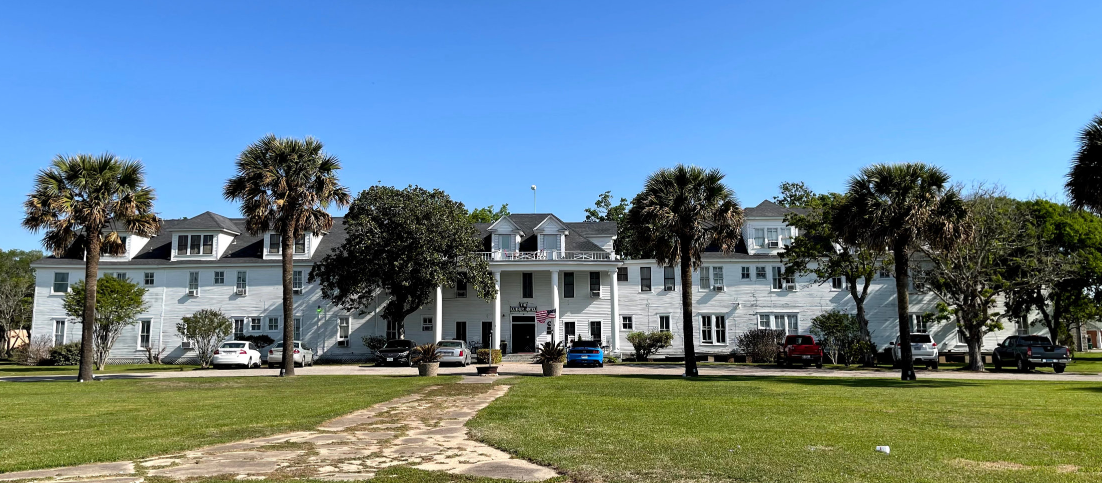 The Luther Hotel is over 118 years old. It was constructed from long-leaf yellow pine and cypress siding, materials of a grade that are rare in today's world. It has endured hurricanes, including Hurricane Carla (1961) which was the worst hurricane to hit this part of the Texas Gulf Coast. Our rooms capture the era of our parents and grandparents; comfort, simplicity, and cleanliness. Our guests appreciate the historic character of our hotel; it takes them back to simpler times.
Our rooms will accommodate from two to six persons, including a Penthouse with an outdoor roof patio. We have several named rooms: the Magnolia, the Ghost Room, the John Wayne Room, the Oriental Room. Twelve of our rooms have kitchens. Seven have living rooms.
We pride ourselves on the cleanliness and comfort of our Texas Treasure Hotel. We have a breakfast room with historical reading material on famous people who have been hotel guests.